How Much Does a Kitchen Remodel Cost?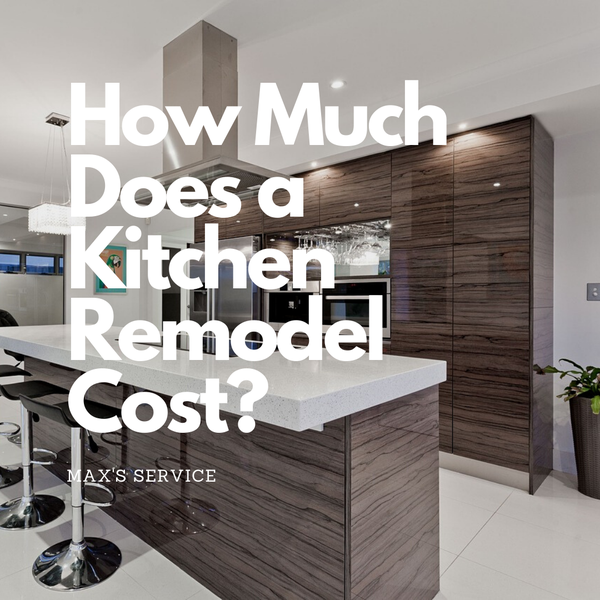 If you've been putting off that kitchen remodel for a few years (or even a few decades) then you're likely ready for a kitchen revamp. But where does one start if you've never done a kitchen redesign before? How much does a project like this even cost?
If you're in this boat, read on. Here are a few of the basics of remodeling your kitchen.
How Much Does a Kitchen Remodel Cost?
Like many projects, kitchen remodel costs can vary widely depending on the size of the kitchen, the materials used in the remodel, the design costs, etc. It's a wide estimate, but the average end cost of a kitchen remodel is somewhere in the range of $12,800 and $21,200.
In more simple terms, that equals between $100-$250 per square foot.
What Should I Budget for Appliances?
When you're redoing your kitchen, upgrading your appliances is usually the most fun way to spend your money. According to HomeBudget.com, buying appliances for a kitchen redesign represents about 15% of your total budget.
While it's not a huge portion of your total budget, your home appliances are the staples of your redesign. So take your time, talk to experts, and get the appliances you really want - this is the place to cut costs.
If you're wondering where the biggest expense comes from when redoing a kitchen, it's cabinetry. Cabinets represent, on average, 28% of the costs of a kitchen remodel. This is far and away the biggest expense.
Takeaways
While this might be your first kitchen remodel, working with experts when designing your dream kitchen is ideal. Drawing from their own experience with other clients, they can help guide you to a beautiful new kitchen while staying within your budget.
The same is true for when you need to purchase your kitchen appliances. Max's can help you find the exact appliances that match your vision, as well as your budget.
With all of this information, you should be ready and raring to go on that remodel! Thanks for reading!
Share on Facebook