Energy Efficient Appliances Have Come A Long Way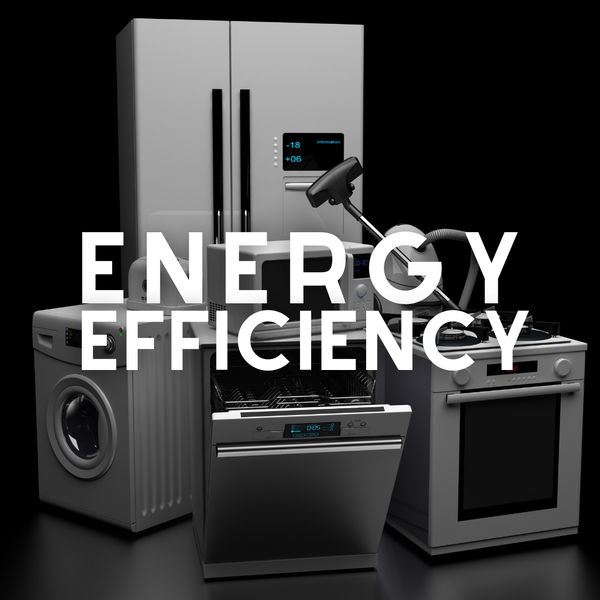 We all try to do what we can to save the planet. We recycle. We ride our bikes to run errands when we can. We even lower the thermostat a bit. But have you taken a look at how your appliances are contributing to carbon emissions?
True, in the big scheme of things, your washer and dryer or refrigerator alone isn't heating up the planet. But the aggregate effect of millions of households in the US and billions around the world, plus more being added in developing countries around the globe, and our appliances are having an impact.
For over three decades, agencies in the US have been working to make our household appliances more efficient. EnergyStar, for one, is a program that evaluates and certifies appliances, something that's come along since the National Appliance Energy Conservation Act of 1987. Since that Act, Americans now save approximately $500 per month in energy costs, which also reflects the corresponding reduction in emissions.
At home, it should be no surprise that heating and cooling are the main energy expenses. Roughly 43% of your energy bill is attributable to climate control, with as much as 20% invested in heating water for showers and laundry. About 9% of your energy bill, however, is directly linked to running your appliances. The two biggest energy hogs are fridges and dryers.
When you see that EnergyStar label, you know you're doing your part to reduce emissions. For instance, a certified washer today uses 25% less energy and as much as 75% less water than a model made twenty years ago. You can make that difference count for even more by how you do your laundry, too. Always wait for a full load, use cold water, and, when possible, let clothes air dry as much as possible before you put them in the dryer.
Not only can energy-efficient appliances save us money, but they can also help us save the planet. Every little bit helps, and taking pride in the environmental efforts you can control is a great way to do your part.
If you have questions about energy efficiency, appliances, or anything else that plugs in, you know who to call!
Share on Facebook