Meet a Max's Brand: Broan-NuTone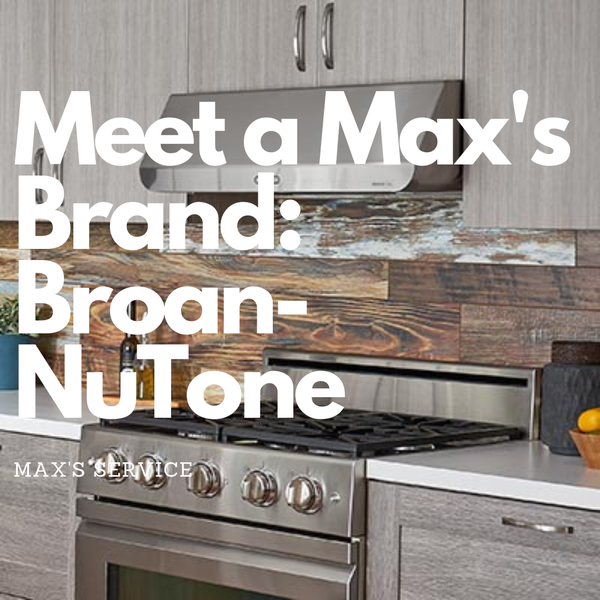 There's nothing like taking a big breath of crisp, clean air at sunrise in Northern Michigan. Preferably, of course, out in the woods with a hot cup of coffee.
If you wish you could wake up to fresh, clean air every day at your home, we have just the solution for you. Meet Broan, the company that's dedicated to creating the most advanced and effective air quality products on the market.
Broan Product Offerings
Broan offers a wide-range of high-quality residential exhaust ventilation and air quality products. Their air quality offerings include:
Range Hoods

Dehumidifiers

Exhaust Fan Vents

Speciality Ventilation and Heating Solutions

Complete Fresh Air Systems
Broan Kitchen Line
Of particular interest to many of our customers is Broan's wide range of range hoods. Their offerings include an almost endless array of colors, finishes, and form factors in order to achieve a classic, timeless look in just about any kitchen remodel.
No matter your range's location in your kitchen, Broan offers under-cabinet, chimney, island, and many more hood options to fit your design perfectly. Your range hood can blend in, or it can stand out and be a feature of the room. With Broan, you have complete control over your kitchen's aesthetic.
Complete Fresh Air Systems
Without realizing it, the air in our homes is likely far dirtier than we'd care for it to be. Broan's solution is Overture, a fully-automated fresh air system. This system actively reduces humidity, air pollutants, and even monitors CO2 levels to make sure your home's air is as clean and comfortable as possible.
As someone with allergies, this system sounds absolutely life-changing!
If you need advice on ventilation and air quality in your home, come see us. We'll help you find a solution that fits your needs and your budget.
Share on Facebook