Three Recipes to Try Before Summer Ends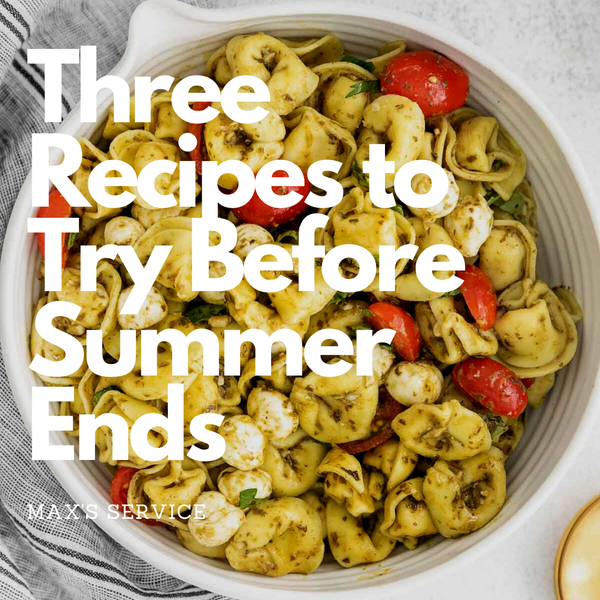 Summer isn't over, but it's going by awfully quick, isn't it? Before the leaves begin to fall, we put together three recipes to try while the temps are still high and the sun is still shining. The goal with these recipes is simple; make it quick, make it cool, and make it easy.
Don't let the short prep and cook times fool you; these recipes are well worth giving a try!
Gazpacho Recipe
If you have 20 minutes (plus some chilling time) and a hankering for a light summer meal, this Gazpacho recipe from NYT Cooking is just for you. Gazpacho is best served in chilled glasses and is the ideal light meal when another heatwave makes its way to your neck of the woods.
Monkey Tail Recipe
Monkey Tails are both a delicious dessert and perfect summer project for the kids. Frozen bananas, dipped in chocolate, then decorated and flavored by sprinkles and nuts? It's an easy way to get the kids a sweet treat and a fun activity on a summer afternoon.
While Monkey Tails can be made in a variety of ways, our favorite is the super simple version from cook.me.
Pesto Tortellini Pasta Salad
There's never a more popular side dish than a pasta salad at a summer get together. This Pesto Tortellini Pasta Salad recipe from To Simply Inspire promises to be simply divine. Better yet, this recipe doesn't take much longer to make than it does to boil your pasta!
Bonus: There's a homemade pesto sauce recipe included on this page to help you make this a totally-from-scratch recipe if you're up for some extra bragging rights.
So, which summer recipe are you going to try first? For me, an ice-cold Monkey Tail would totally hit the spot on this hot, humid Northern Michigan afternoon!
Share on Facebook