Three Fall Recipes to Try This September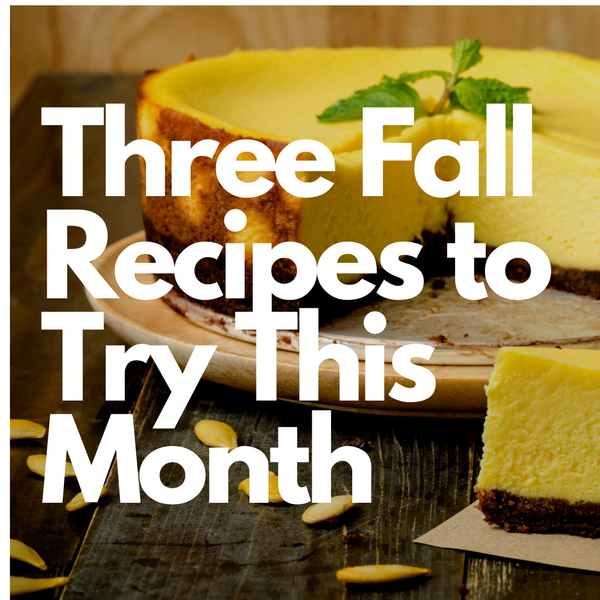 While the leaves haven't changed colors quite yet, many of us are already looking forward to cooler temperatures, breaking out our cozy sweaters, and indulging in pumpkin spice lattes. I'm willing to wager that many of the readers of this blog have something else on their minds; trying out some new, delicious comfort food as the days get shorter.
To help you get ready for fall in your kitchen, we've collected three must-try recipes for fall. These dishes are hearty, warm, and scrumptious options to ring in autumn in delicious style!
Butternut Squash Pasta
It's fall, so you just know this list wouldn't be complete without including a heavy dose of squash! Check out this simple and unique recipe from Gathering Dreams; it looks simply incredible! You'll need squash, onions, milk ( plant-based milk if you want a vegan dish), and sage leaves. Best of all? Cook time is just 30 minutes!
Beef, Black Bean, and Corn Chili
In Northern Michigan, chili is a mainstay during the autumn season. The perfect dish for football gatherings or feeding your family after a day of raking leaves, chili is a go-to option for many families. We selected this recipe from Midwest Living because of the low hands-on time (just 15 minutes!) and the perfect combination of unique ingredients it calls for. When it comes to topping your chili, a personal favorite is a bit of mozzarella and crumbled Ritz crackers - can't beat it!
Pumpkin Cheesecake
What's fall without pumpkins?? And you just knew this list of fall recipes was going to include a dessert, didn't you? Delish has a pumpkin cheesecake recipe that is nothing short of divine. Why do we love it so much? The cookie and graham cracker crust takes this iteration of cheesecake to a whole different level. It simply has to be tried by all who call themselves fans of anything pumpkin!
So, what did we miss? Which recipes are you most looking forward to bringing back now that the first rumblings of fall are here? Be sure to let us know in the comments and we'll share your recipes on our social media channels. Until next time, keep on cookin'!
Share on Facebook