Three Healthy Food Blogs to Follow in 2022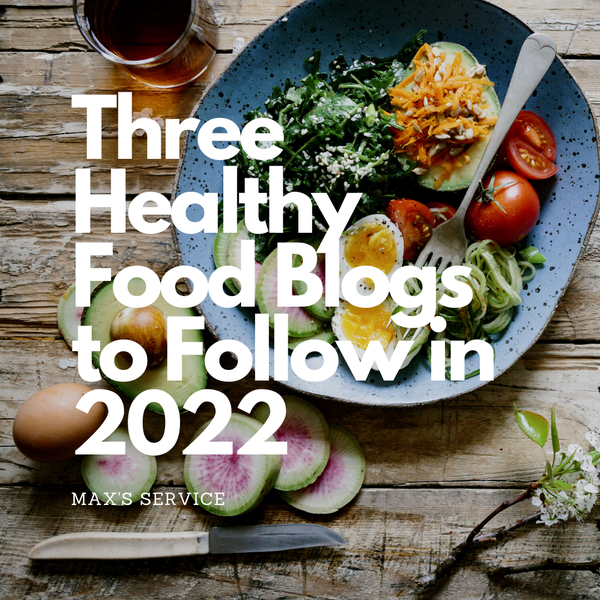 If you're like most folks, a new year means a fresh start at beginning some healthier habits. Where do most healthy decisions take place? In the kitchen, of course! To that end, we've scoured the web for the best blogs that feature healthy, yet still incredibly delicious, recipes to help you start 2022 out in a new way!
Healthy food doesn't have to be boring. This sentiment is proven time and time again with the recipes from Sprouted Kitchen. Sarah and Hugh do such an exceptional job keeping the recipes varied, ensuring that there's something for everyone. Even if you have a specialized diet, the recipes come with options to make them fit your specific needs.
Don't take my word for it. Check out this incredibly delicious recipe for Pear and Buckwheat Pancakes that are simply divine!
From acclaimed cookbook authors Jeanine Donofino and Jack Mathews, this blog features simple and delicious recipes. While mostly focused on featuring vegetarian, vegan, and gluten free recipes, don't discount just how delicious and healthy these recipes are.
But don't worry. There are plenty of dessert recipes included on the site for a cheeky treat every now and again! In particular, these Cinnamon Rolls look especially delicious. But just makes sure you balance it out with a healthy meal beforehand; like this hearty but healthy Minestrone Soup.
No one does healthy eating better than Carrie at Clean Eating Kitchen. Gluten free and dairy free recipes don't come more well-explained, or more than delicious, than the ones collected and published right here.
If you're new to clean eating, or if you're new to cooking in general, Carrie makes these recipes super simple to follow and uses ingredients that you can get at any grocery store. A good recipe for beginners is this Instant Pot Chicken Rice Soup with Lemon.
Here's to incorporating smarter decisions in the kitchen to live healthier and happier lives for decades to come. Best of luck on your New Year's Resolutions!
Share on Facebook