Home Appliances, Energy Efficiency, and You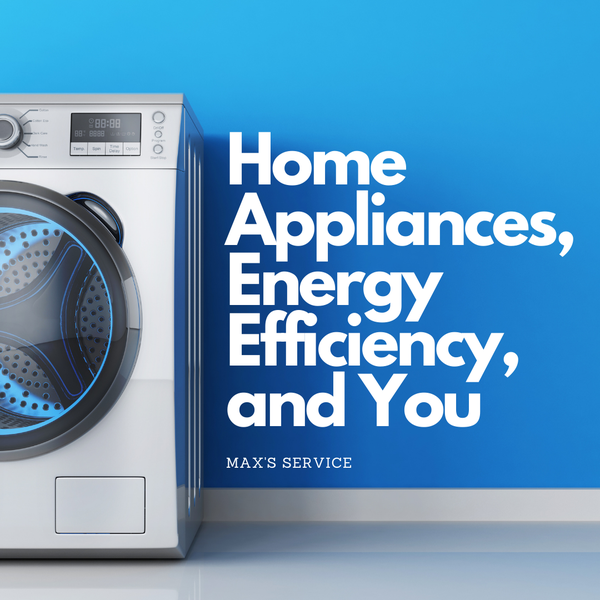 "Going Green" isn't just marketing verbiage in our industry. Modern home appliances are leading the way in increasing efficiencies and lowering energy and water consumption across the world. Few industries have made greater strides in going green than the appliances you use in your kitchen and throughout your home every day!
Here are some fascinating facts about how installing high-efficiency appliances can lower your energy consumption and your bills!
Washing Machines in the U.S.
The average American family does 300 loads of laundry each year.

ENERGY STAR certified washers use 25% less energy and 33% less water than non-certified washers.
Just think how much energy and water is saved over the course of a washer's life cycle. Pretty incredible!
Clothes Dryers
ENERGY STAR dryers use about 20% less electricity than standard dryers.

Regardless of the power source (gas or electric), your dryer uses the second most amount of energy out of any appliance in your home. The biggest culprit? Your refrigerator.

Gas-powered dryers are around 50% more efficient than electric dryers. However, they do tend to cost more up-front than electric dryers.
If your home isn't set up for a gas dryer, remodeling your washroom usually isn't worth the investment to accommodate a gas unit. But don't sweat! There are still plenty of electric options that offer excellent efficiency.
Refrigerators
By far the biggest consumer of power of all the appliances in your home, ENERGY STAR certified refrigerators are 9% more efficient than units that meet the minimum efficiency standards.

Make sure your refrigerator is set between 35-38 degrees. A unit set at just 10 degrees below that range uses a massive 25% more energy.

A typical refrigerator consumes 10% of the total energy used in an average household.
If you're looking to replace any of your home appliances, you have an opportunity to purchase a unit that's good for both your planet and your wallet. To find out more on how to choose your next efficient appliance, simply get in touch with our knowledgeable staff at Max's!
For more super helpful information on high-efficiency appliances, check out the ENERGY STAR website.
Share on Facebook