A Little Inspiration for the Kitchen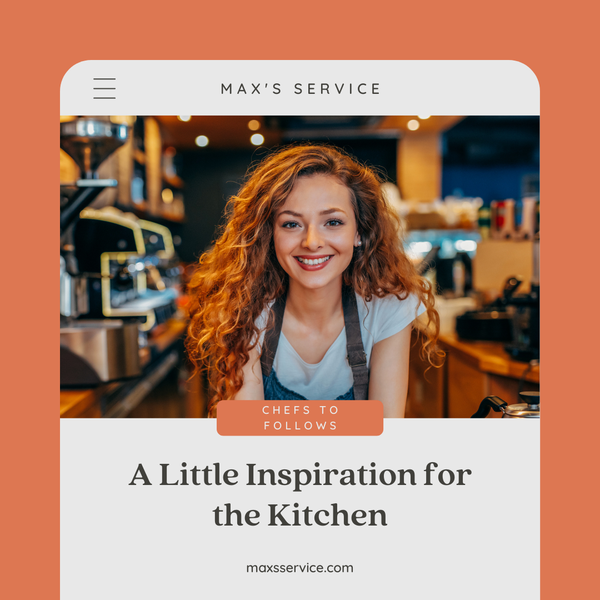 We all love spending time in the kitchen. Few spaces allow us to experiment with new recipes, imitate the styles of famous chefs, and use our imaginations to expand what we think is possible in the culinary world.
But if you're like me, sometimes it feels like we've done it all and we lose the motivation to try something new. When that happens, it's time to find a little inspiration to ignite our passion for baking, cooking, and grilling.
Fortunately, we don't need to look too far from home to find some truly incredible cooks who are sure to get you excited about your culinary adventures! Here are some excellent people to follow on Instagram for a dash of spice and inspiration.
Local Chefs and Bakers to Follow from Traverse City
Britanny DeFilippo (_rgbrittany) creates some of the most tantalizing delicious-looking meals and treats on the 'gram! Her recipes are super simple and the cooking process is shown in a clear, but super fun video style. Check out her 24 Carrot Stew recipe for a healthy, tasty dinner!
Michelle Rodriguez (amor_comida) is a vastly experienced and well-known personal chef in Northern Michigan. Her creativity is simply genius, while her presentation skills make every dish she creates look simply divine!
Laura Mason (lovecheflaura) can do it all; bake, grill, roast, and do it all without gluten. Pretty impressive, right? Just because her recipes are gluten-free doesn't mean these dishes lack taste - far from it! Just put one of her GF recipes to the test to see for yourself. This pasta salad is a perfect dish for a summer family potluck, while everyone will absolutely love this dairy-free Cookies & Cream Milkshake!

Who else is a must-follow from the culinary world? We'd love to hear your recommendations! Let us know by reaching out on Facebook, Instagram, or Pinterest.
Share on Facebook