Fourth of July Burger Recipes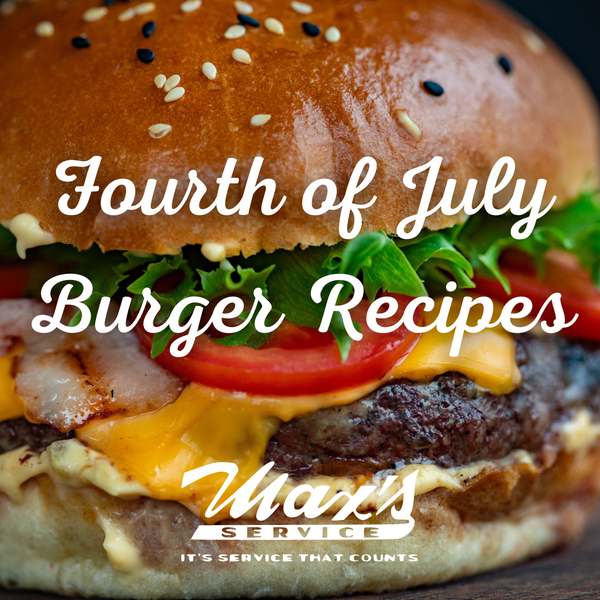 The Fourth of July is yet another summer holiday that centers around the grill. Here in northern Michigan, nothing compares to bringing people together around a picnic table with great food and great weather. If you're looking to wow the crowd, here are two recipes you can use this weekend and all summer long.
Traverse City is home to the National Cherry Festival, an event that brings tens of thousands of people to the region over the course of a week-long celebration of all things cherries. Many of us have friends and family in town to check out the festival and kickback over the long weekend. That often means we're flexing our muscles around the Weber grill and, if we're honest, we get a little competitive about earning the title of Grill Master.
The key to a great burger is to balance the basics with some originality. It's important to nail the basics of grilling.
The Basics of Grilling Burgers
Great Meat. When it's time to wow your picky eaters, start with quality. Here in Traverse City, opt for one of the local meat markets like Burritt's, Maxbauer's, Deering's, or a high-quality source of ground beef. Most true grilling experts tend to recommend a 30% fat content for their burgers, though you can do a lot with leaner and healthier options closer to 20%.
Even Heat. Whether you're using a gas or charcoal grill, give your heat time. It can be tempting to fire up the gas grill and toss things on just as soon as the thermometer hits 375 degrees. Even if the needle hits the mark, it often takes a few more minutes for the heat of any grill to be evenly distributed. If your grill has a thermometer on the lid, consider tossing another grill thermometer inside and moving it around every time you fire up to check for hot spots or cold spots.
Precision. Grilling is often considered an art form, but there's an element of science to it. One of the keys to a great burger is to check the internal temperature of your burgers, too. A pattie is only as cooked as its coldest part, and experts recommend a temp of at least 160 degrees to be safe. Medium rare is considered 140-145 degrees, but remember, that meat is technically undercooked by food safety standards.
Great Burger Recipes
We've picked two of our favorite burger recipes to share.
Cowboy Burger
Saddle up. This classic combines barbecue sauce, onion rings, bacon, and plenty of cheese for a delicious meal that your guests won't soon forget! On this one, the sauce is key. Because of the onion rings, which offer a touch of sweetness by being a bit caramelized, opt for Baby Ray's or a sauce with no sugar added. It helps to keep that smokey flavor you're looking for!
Breakfast Burgers
Breakfast is a state of mind, not a time of day. These breakfast burgers are a bit like cheating; the fried egg adds a visual pop and all it takes is, well, frying an egg. We've also seen these called "Skillet Burgers" because nearly every item hits the griddle at some point, even the buns.
Check out the full recipe here.
What are your favorite Fourth of July dishes? Let us know in the comments or send us a note!
Share on Facebook