Cooking Your First Thanksgiving Dinner? Here's How To Make It Easier!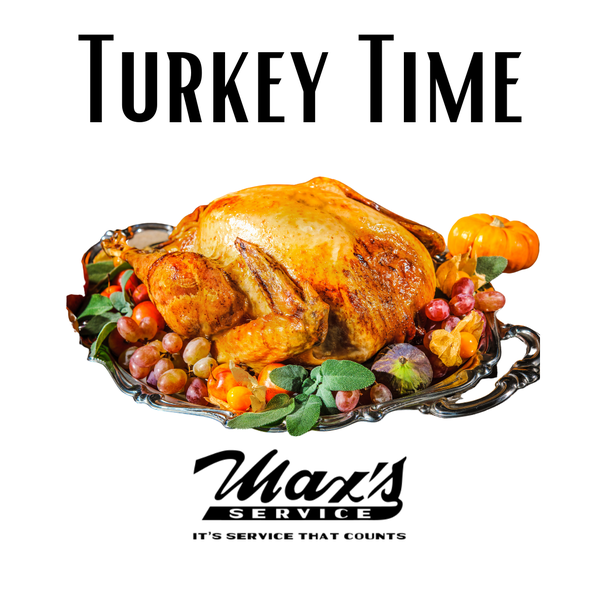 The holidays are going to look very different this year, but it's also an opportunity to create new traditions and pick up some new skills in the kitchen, too!
In mid-October, the CDC offered up new guidelines to help celebrate holidays like Halloween, Thanksgiving, Hannakuh, and Christmas safely. Those guidelines ask families to really take a careful look at the health risks associated with bringing people together indoors, especially from different households and even different parts of the country. While Traverse City is still relatively safe, we are seeing rising numbers, and families visiting from communities with more spread could import the virus here.
With that in mind, many families have decided to keep Thanksgiving dinner small, limited to only immediate family members. That also means many of us will be attempting a full Thanksgiving meal for the first time!
We've put together a few tips to help you make your first Turkey Dinner a success and, just importantly, nearly stress-free.
Delegate. Even if your in-home kitchen staff (you know, your spouse and kids) is limited, always recruit some help. From taking responsibility for a single dish or taking care of non-cooking tasks like setting the table, a few extra hands never hurt.
Prep. There are a lot of Thanksgiving sides that can be prepared a day or two early. Make your pies, your squash, and casseroles on Tuesday or Wednesday night. Even dishes that are best prepared on the big day don't have to happen all at once. Chop, dice, peel, and prep your ingredients to save time on Thursday; you might even be able to sneak a peek at the Lions game, too.
Stick To Your Strengths. Thanksgiving isn't a great time to experiment. Save your new recipes for another day and focus on the meat and potatoes (literally, turkey and mashed potatoes) and just a few sides. That saves time but also reduces stress and anxiety about that new plate just not turning out how you'd like.
Support Local. With so many dishes on the menu, you can save time and reduce your workload by supporting your local businesses! Order buns from a local bakery. Get your pies from Grand Traverse Pie Co. There are other places that you can pre-order mashed potatoes or even turkey from if you'd rather focus on another dish.
Relax. Remember, this is your holiday, too. No one in your own home or from a short, safe guestlist would ever dream of being critical of anyone who has prepared the meal for them. Do what you can, cook what you want, and make sure that you have plenty of time to relax, visit, and enjoy the holiday with all of your guests. We have a rule; if you cook, you don't clean up!
No matter what Thanksgiving looks like this year, we hope you have a safe, fun, and festive day with those most important to you.
Share on Facebook