Don't Give Up On Your New 'Fridge!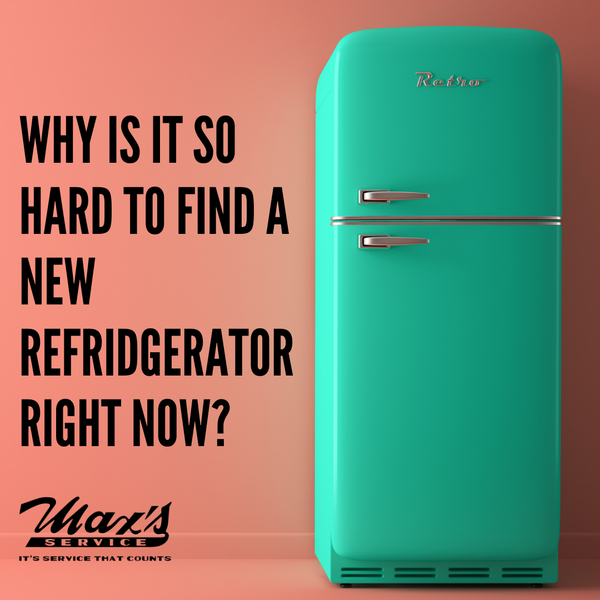 If you've called recently, you know just how hard we're working to get in all of your favorite appliances. So, why has been it so tough to get appliances onto our salesfloor? Well, it's the pandemic guys.
Way back in March and April, as the true scale of the coronavirus pandemic became known, manufacturers had some big decisions to make. Supply chains linked to factories overseas were already halted or delayed, and with cases rising in the United States, they had to forecast what the next weeks and months might offer. With historic unemployment and sweeping lockdown guidelines across the country, most manufacturers in any number of industries quickly decided to hit pause. With an impending recession, it looked like the right call.
Some of those same factors are located in places where the pandemic has struck the hardest, including China, the United States, and Mexico. Those countries saw factories shut down, plus face a slew of outbreaks that contributed to fewer workers feeling comfortable returning to work even as restrictions eased.
But what brands like GE, Whirlpool, and others didn't count out was the effect that spending more and more time at home would have on families. Kids stayed home all spring and summer and, in some places, deep into autumn. With everyone sticking around the house, their attention quickly turned to the everyday conveniences and realities of life indoors. Instead of trips and dinner out, more families baked, cooked, and created their way through the lockdown. Sourdough bread became the en vogue project of the spring. Without the commute, families had more time to cook delicious and ambitious dinners. And as those tastes became more refined, the dishes and the laundry also began to pile up, too.
The big jump in demand comes just as appliance shipments are down 7% year-on-year from June 2019. Some retailers, including Max's, are seeing back-ordered refrigerators, freezes, and other appliances that were submitted in March and still aren't available. Some experts are predicting that normal inventory levels won't come back until the summer or fall of 2021.
That's always why we haven't seen a big push of Labor Day or Black Friday promotions in 2020; there simply isn't the stock. As a result, appliances are holding retail value more consistently and longer than in normal years. For Max's, that means we have to keep working the phones to make our customers happy. For customers, unfortunately, it means that fall and winter of 2020 may be a time to be a bit more flexible in the size, brand, and model of the appliance you're looking for.
Can we help you shop for your next appliance? Or, can we fix your appliance to hold you over for now? Let us know!
Share on Facebook