Get Creative: Swedish Kalops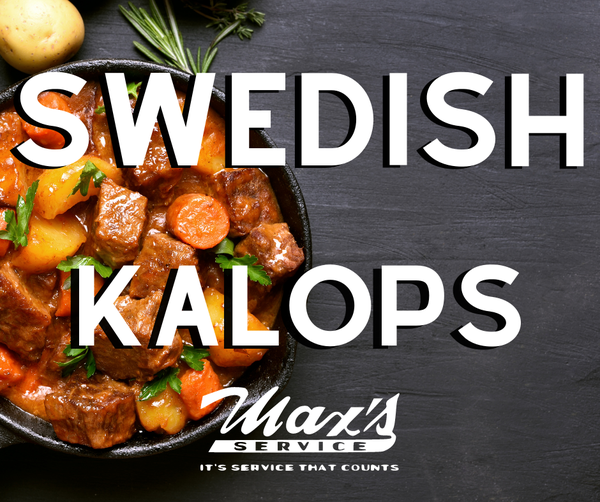 Winters in northern Michigan may be long, but the great trails, sights, and sounds of our winter wonderland make spending a day outside a real treat! Of course, after a day in the elements, there's nothing like sitting down to a hot, hearty meal. This Get Creative dish comes from a country that knows all about soul-warming dishes!
Sweden is famous for its winter sports and active lifestyle even in the face of long, dark winters. The climate is wet and cold, which makes for plenty of snow and cold weather. Much of the population lives in the more temperate south, which is warmed slightly by the sea. The further inland and the further north travelers might go, the colder things get. Snow might be rare in the southern Gotaland region near the coast, but it's a nearly every day occurrence in the Norrland, which sees snow on the ground the majority of the year, especially at elevation.
While it might be a weekend trip, many Swedes love spending time skiing, snowshoeing, and exploring the winter, and much of their cuisine is exactly what you'd expect from a population who is firing up the stove after a hungry day outside.
Sweden's culinary history is focused on seafood and dairy, which reflects the somewhat limited agricultural resources of its early inhabitants. The country is famously open to other culinary influences, however, and always seem to make any dish their own. For more than two centuries, Swedish families have warmed up over a bowl of kalops, a thick, rich, hearty beef stew. A fixture in the country for generations, it is believed to be adapted from British recipes that were introduced through vigorous trade between the two countries in the sixteenth and seventeenth centuries.
Kalops might be a beef stew, but it's the unique spices that really steal the show. The stew is cooked long and slow with vegetables and a lot of different spices. It's allspice that gives this its unique flavor and pairs perfectly with a side of boiled potatoes and pickled beets.

For the full recipe, head here.
Share on Facebook