Holiday Wish List: A Dash of Color From Kitchen Aid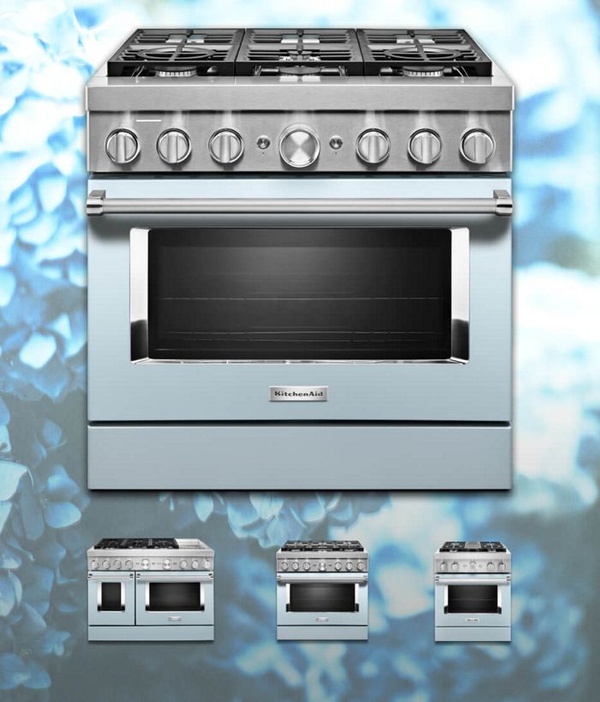 It's the holidays, and that means we've all got a wish list going, even if it's just in the back of our minds. The top choice right now is all about color!
Kitchen Aid recently rolled out a new way to bring a strong touch of individuality to the kitchen. Known for their colorful countertop appliances, Kitchen Aid is bringing their famous palette to the oven. Combining commercial-quality builds, precision dials, and all the tech you'd expect, there's also the perk of finding the right color for your home.
Form meets function across an array of sizes, too. Ranging from 30" to 48", the Commercial Smart line-up includes a number of burner options, plus a griddle surface, too.
Choose from one of eight different finishes to match your space and your personality perfectly. Each color adds a different feel and the chance to make your kitchen as unique as you are!
But it's not just about great looks. Kitchen Aid held nothing back, including Even-Heat convection technology for that perfect loaf of sourdough, gas surface burners and electric oven; it's the best of both worlds.
Ready to see more? Check out Kitchen Aid's line up, then make sure you call Max's to order your new look before the holidays go by!
Share on Facebook