Reasons to Support Small Business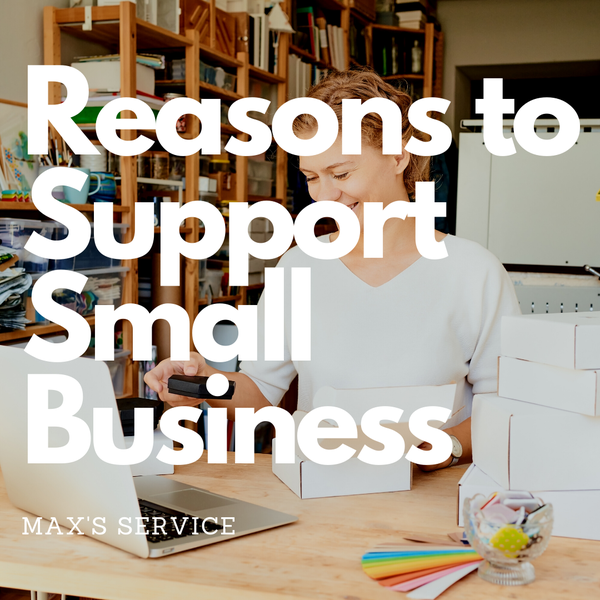 If you're a Max's fan, you likely already are well-aware of the impact that buying local has on our local economy. As summer finally arrives and you venture out for shopping excursions with friends and families, we wanted to share with you a few reasons to support local businesses.
In downtown Traverse City, in particular, there are so many wonderful locally-owned boutiques, restaurants, and shops that go above and beyond to serve our community. Here are just a few reasons to choose local whenever you have the option to.
Small Business is Still Big Business
In the U.S., small businesses account for 44% of all economic activity. This means that while your local coffee shop might have a small staff and only one location, it still plays a collective part of the national economy, collectively.
Even more importantly, small businesses play a huge role in employment in the U.S. Small businesses employ 47.5% of all private-sector employees. In places like Traverse City, where large-scale manufacturing and tech jobs are scarce, small businesses employ an even larger percentage of the private sector.
Small businesses employ our friends and neighbors, and they form a solid leg on which the national and even global economies stand.
Benefits of Supporting Small Business
Perhaps even more important than the economic side of small businesses is the human element of supporting a locally-owned business. When you look at local non-profits sponsors, who do you tend to see as sponsors? We're always so impressed at the number of generous small businesses supporting non-profits, helping with and donating to charity fundraisers, and having employees volunteer in the community.
Being local allows these small businesses to have a direct pulse on the community, to actively engage with the community, and to give back to the people and organizations in the community in a highly-effective way. It's more than just writing checks; it's being an active participant in changing the community - our community - for the
As a family-owned, local small business, Max's has our incredible community to thank for over 60 years of support. Due to our longevity, we know just how important it is that small businesses earn the trust and business of our friends and neighbors as they make purchasing decisions. We hope you consider supporting other local businesses this summer whenever possible!
Share on Facebook