The Most Popular Christmas Cookie in America (Recipe + Other Cookies!)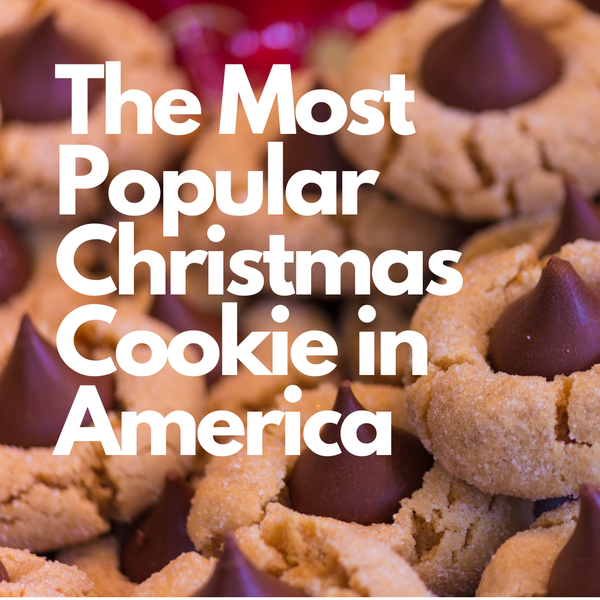 Everyone loves cookies around Christmas time. Personally, I look forward to having the skilled bakers in my family flex their muscles to really show off their skills around the holiday season; even more so than I look forward to the presents under the tree.
But what's the most popular Christmas cookie in America? While many "most popular food" lists have a strange pick, the most popular Christmas cookie is one I whole-heartedly agree with. The Classic Peanut Butter Blossom has been a Christmas treat made by my Aunt since I was old enough to sneak into the kitchen and reach up onto the counter to steal these while my Dad wasn't looking.
When I picture Christmas, I can't think of the tree, the presents, and the white fluffy snow without thinking of these cookies!
Peanut Butter Blossom Cookie Recipe
If you'd like to make these cookies for your friends and families, I've found a recipe from Betty Crocker that mimics almost exactly that of my Aunt's. The only difference is that my Aunt used Crisco instead of butter.
Check out the Betty Crocker Recipe here.
Honestly, either Crisco or butter makes some incredible cookies that your family will thoroughly enjoy!
Other Popular Christmas Cookie Recipes
The types of cookies on offer at a Christmas party, the better! Here are some incredible cookie recipes you should definitely try baking this year. These recipes are in no particular order and each promise to offer a delicious addition to your dessert table!
You can't go wrong with Classic Christmas Sugar Cookies. This recipe from Ahead of Thyme also offers a simple and delicious recipe to add icing to make your Christmas cookie characters come to life!
If you like chocolate, and I know you do, you're going to love making these Chocolate Crinkles from AllRecipes.
Ok, the dessert table can't be all cookies. Christmas is the perfect time to bring out a holiday favorite, the Buckeye or the Peanut Butter Ball. Joy the Baker has a simple recipe for these super popular Christmas treats that are quick to make and exceptionally delicious.
What Christmas cookie is your favorite? We'd love to hear about your favorite Christmas cookie recipe in the comments!
Share on Facebook