This Is Sweet: Dessert Recipes for the Grill!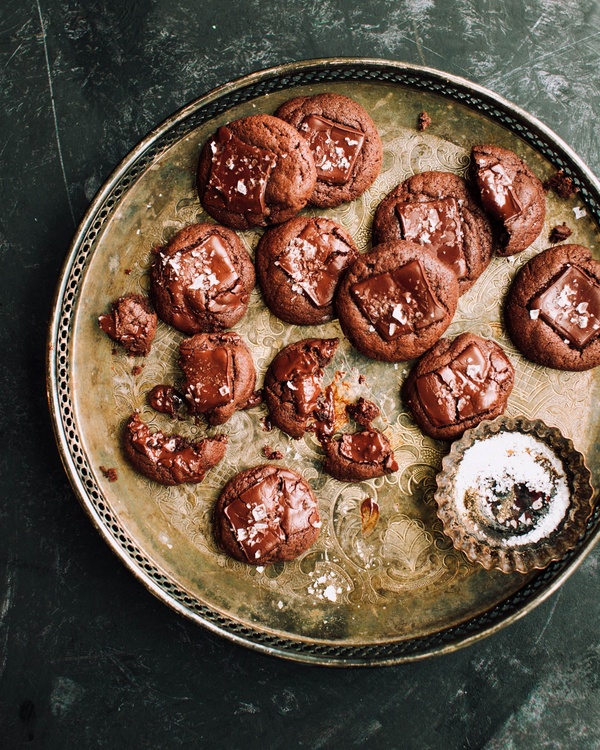 Dessert on the grill? Now that's sweet. Keep you Weber fired up after dinner and make something to satisfy your sweet tooth outside!
Baking heats up the house, and who wants to be stuck inside during summer? Mix things up by bringing your favorite pies, cookies, and other treats outside. We've put together a few of our favorite dessert recipes to help keep you fired up for the whole meat, entirely out of doors.
Vanilla Cake with Cherries and Cream - One of the most enlightening and freeing moments in this life is realizing you don't need a birthday, graduation, or any reason to have cake. And here in Traverse City, adding cherry into the mix is kind of a no-brainer!
Check out this bake-from-scratch cake recipe to toss on the grill!
Skillet Blueberry Cobbler - Northern Michigan does blueberries right. Stop by a local stand on Old Mission or Leelanau County for a quart and fire up the grill; it's cobbler time season. Pro tip: don't skimp on the nutmeg. It's crucial.
Chunky Chewy Chocolate Cookies - Wondering where we hit the chocolate? Here it is. Cookies are the perfect treat for any occasion, and particularly tasty for no occasion at all! This is a chocolate-heavy cookie that offers a lot of flavor and a unique texture thanks to the coconut flakes!
Deliciously devilish chocolate cookies.
Summer isn't over yet. Get your Weber today and enjoy free assembly and deliver on all models $499 and up! Got questions? Give us a call at 231-947-6380 today.
Share on Facebook