Sack Lunch Ideas That Beat Having Another PB&J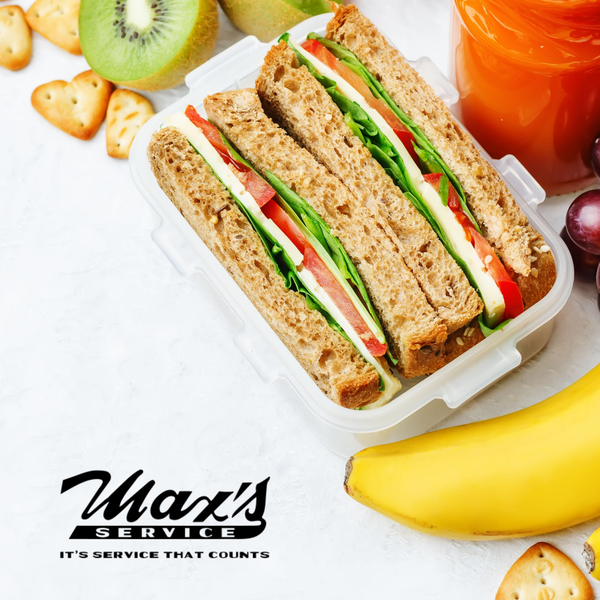 Right now, we're still a 'go' for back to school. With the kids out of class since mid-March, have you forgotten how to pack a lunch? We've got some ideas.
Ready or not, students around the country are heading back to class in just weeks. With a lot of measures in place, and many affecting group activities like lunchtime, sending your scholar to school with a packed lunch might be a smart thing to do. For parents, packing lunch every day can get monotonous or even a bit stressful. For students, a sandwich and a granola bar gets very old really quick! Keep things easy and flavorful for everyone with these five ideas for a great sack lunch.
Rethink The Sandwich - Tunafish on Pita
You don't need to reinvent the wheel to keep the ease of slapping a sandwich together a bit more dynamic. Pita bread is just as easy and tuna is a healthy, protein-packed way to keep your kids satisfied. Experiment with sides, though, as not everything pairs well with this meal. Try salty crackers or chips and a neutral drink like sparkling water.
Make It All At Once - Pasta Salad
Meal-prep is key, especially if you have a number of youngsters to feed. Relying on big batches of nutritious foods like pasta and rice that you can make up one day and use throughout the school week is a godsend. Pasta salad can be tailored to specific tastes and in-season vegetables, plus it keeps in the fridge for a long while!
Meat (and Peanut!) Free - Veggie and Hummus Sandwich
More and more schools have asked parents to refrain from sending kids to school with the old stand-by, peanut butter and jelly sandwiches. Thousands of kids of peanut allergies, and it's a good guideline. However, it makes sandwiches a bit tough. Skip the processed lunch meat and opt for veggies and hummus. It's almost as quick to make once you've prepped your veggies, plus you can use those veggies in other dishes or even as a side!
Mini Quesadillas - Avocado + Veggies
This one might be best after school, but tossing these in for lunchtime is still a treat! Once the pan is hot, it's easy to crack out a dozen of these little guys in no time. Adjust your ingredients based on what is already prepped or to taste, and make one for yourself, too!
What were your favorite lunches from school? Let us know!
Share on Facebook