Weber Grills: Our Favorites from Their Gas Grill Line-Up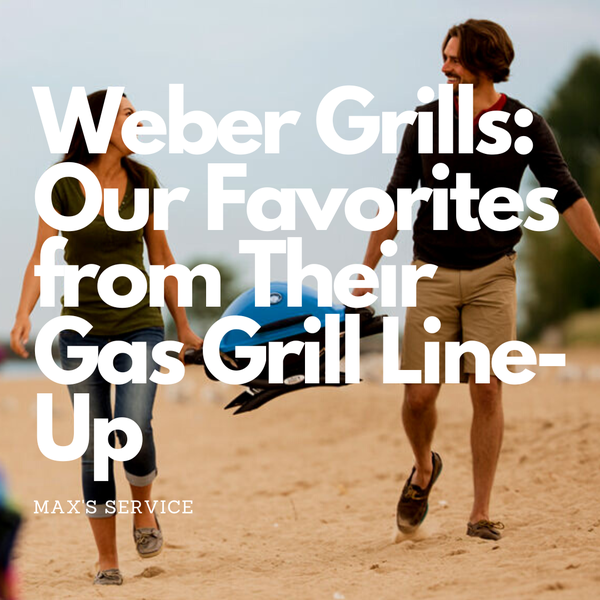 When it comes to Weber's gas grill line-up, it's pretty difficult to choose a favorite. But a few models really stood out to us this spring, so we just had to highlight them on our blog. Read to see some of the coolest grills on the market in 2022!
Weber Q Series Gas Grills
Portable grills aren't exactly new, but the Weber Q Gas Grill offers portability without a drop in quality construction. It's a unit that's easy to carry, comes in a wide array of colors, and has models that run on natural gas or liquid propane.
The models on offer range from $260 to $520 based on which options and form factor you select.
Weber Summit Series Gas Grills
Meet the Cadillac of gas grills! The Summit Series boasts everything a grilling enthusiast could ever want in a gas grill. In fact, with the almost-top-of-the-line Summit S-670, you're pretty much buying a full-fledged kitchen! A sear station, a rotisserie system, a smoker box - whatever your culinary endeavors, it can be done on the S-670.
You can get into the Summit Series with the dynamic Summit S-470, which starts at $2,750. Take your grilling to the next level with the Summit Grill Center S.S., which tops the range at $4,499.
Weber Spirit Series Gas Grills
If you're more into function over frills, the Spirit Series is the option for you. Exceptionally durable grates mean this grill will provide delicious meals and wonderful experiences for years to come. Its small form factor means it's easily stored out of the way - perfect for apartments or dorms.
Spirit SX-315 Smart Grill offers a step up in technology, providing step-by-step instructions for just about anything you might be grilling. Never burn a burger again thanks to notifications directly to your smartphone.
As always, our sales staff is here to help you choose the exact grill for you and your family. Ready to get grilling? Give us a call at 231-947-6830. We're here to help Monday through Saturday!
Share on Facebook