What's Fresh In July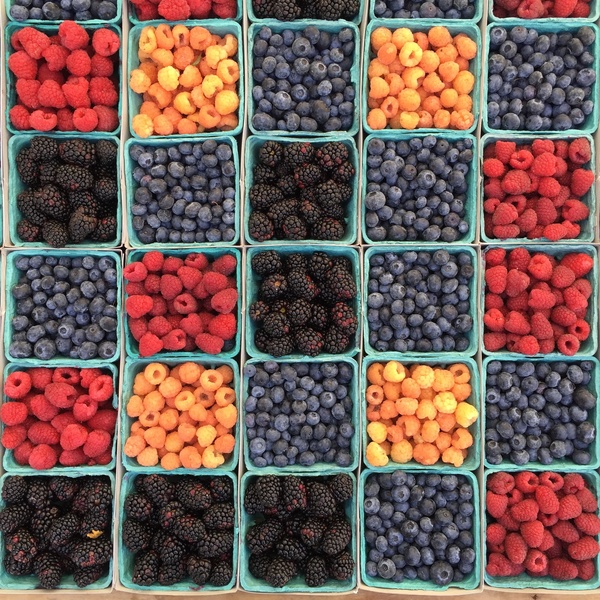 One of the very best parts of living in northern Michigan is the seasons. With each spring, summer, and fall, we're given more variety than we might want, but there's a bright side, too. Each season has its own flavor, too! So, what's fresh this summer? We take a look.
July is the peak of the season for Traverse City's most famous fruit, the cherry! It is true that many of the cherries used at the National Cherry Festival aren't local, but that's because our crop just isn't ready yet. Most tart cherries are only just being harvested, while sweet cherries will come down from the trees consistently throughout July and into August. Leelanau, Grand Traverse, and Benzie counties all have substantial cherry orchards, with some of the oldest located on Old Mission Peninsula.
We also see a short crop of summer apples in the orchards this time of year, though the vast majority of our apples come in the fall.
Apricots make their appearance this time of year, along with peaches and raspberries. In our neck of the woods, though, blackberries and blueberries are the biggest crop and come just as strawberries are nearly gone.
The best place to find local fruits and veggies is your local farmer's market. Here in Downtown Traverse City, we're lucky to be just a few blocks away from the Sara Hardy Farmer's Market. Due to the on-going risk of the coronavirus pandemic, the market has adopted a number of changes to keep patrons safe. With more space between vendors, masks, and the ability to submit your order ahead of time and pick-up quickly, it's become a safe way to discover summer flavors responsibly.

As we move deeper into July, take the time to check mifma.org to find a market near year. Make sure you check for any changes due to COVID-19, but invest in making a relationship with the people who grow our food!
Share on Facebook