Breakfast, Meet Burgers: Bacon and Eggs Burgers!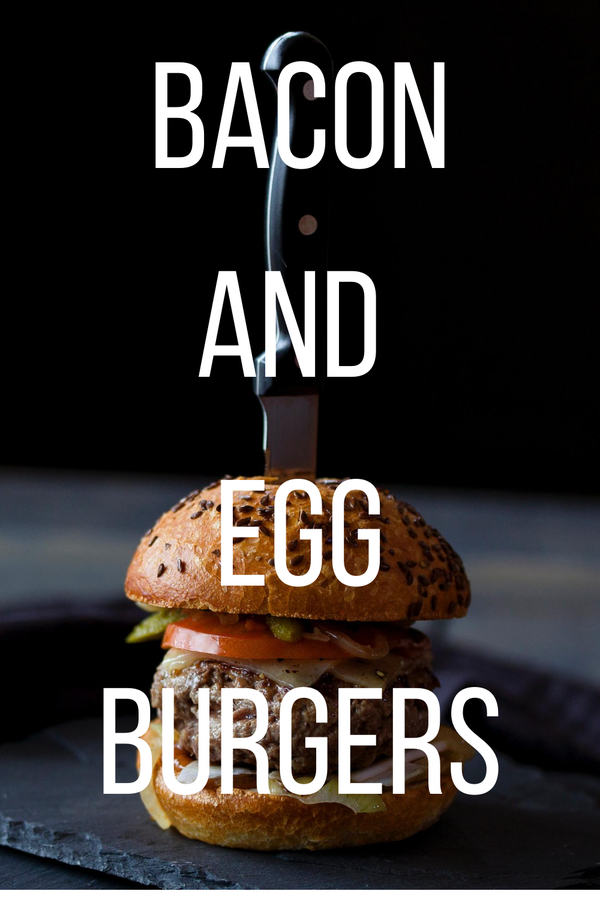 Burgers, meet breakfast. Breakfast, meet burgers.
Breakfast is the most important meal of the day. Dinner, well, that's the most delicious. This summer recipe blurs the lines to bring the best of both worlds to your Weber! We have some great weather still to come, so why not get the family outside for bacon and egg burgers!
This is one of those recipes that's more entertaining and impressive than it is hard work. Wow your guests or, that toughest food critics around, your kids, with this great recipe. This one is a lot easier to pull off if your grill had a lot of real estate or even a dedicated skillet. A Genesis II, for example, makes this a breeze. You can also simply place a cast iron skillet on your grill, too!
Two important things to think about here. First, buns. Buns can make or break this one, so don't skimp. Any kind will do, but go for fresh, straight-from-the-bakery goodness and make sure you give both top and bottom a few minutes to toast before you pile 'em high.
Second, timing. Eggs go quick, bacon takes longer, and burgers are an artform. If you're cooking for more than two to three people, you may need to do these in two batches to get it right.
There's more to this to meat and eggs. It all starts by frying onion, garlic, and chili. That, plus bread crumbs, will all end up in your burgers!
Finally, the last tip we learned from this one before you give it a try. If you like garlic, add a bit more. With so many flavors, some of the finer tastes get buried.
Check out the full recipe here, and happy grilling!
Share on Facebook