Savor The Season: August Is Summer's Sweetest Month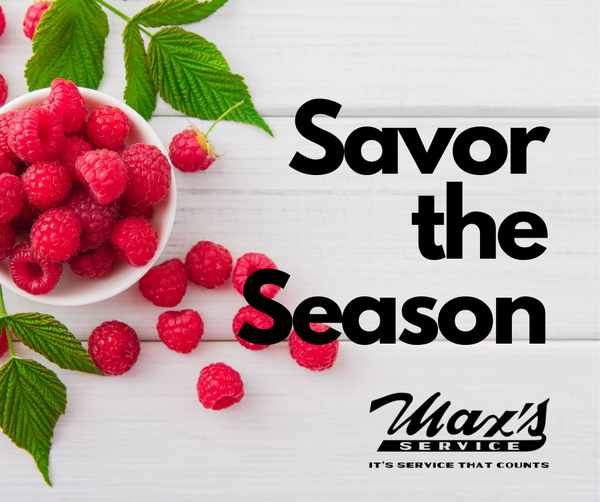 We're into August and well into one of the sweetest seasons on the calendar! Summer's bounty is ripe not just for the dinner table but for some family fun!
Northern Michigan is home to some incredible flavors. For many, July cherries are the height of summer, but there is so much more on offer! August offers a wider variety of local vegetables, but it is our sweet fruits that make it the perfect season to indulge.
You may still be able to find some cherries at roadside stands, but our region's signature fruit is often picked for the season by late July. That means it's all about the berries! Blueberries have had a slow start this summer, but that means there are still some around as we get closer to the middle of August. Blackberries, too, are largely gone for the season, though you may just get lucky out in the woods! Raspberries have hit their peak as well, with both wild berries and roadside stands absolutely overflowing.
Peaches are finally here, too! Peaches are more and more popular in northern Michigan, and they've just hit the farmer's markets this week in full force.
We've also seen the summer's second crop of apples. Some of the sweet varieties have just started to show on the trees and a few are being harvested. We will see an especially long season into the months of September and October.
As delicious as all these fruits are, they're more than just a snack. For Michiganders, there's a tradition of getting the whole family out of the house and into the fields and orchards to pick fruits at local farms. Many U-Pick stands abound across the region, and if you're willing to get a little dirty and a little sweaty, you can save some money to pick your own. Especially with the current pandemic offering fewer events and entertainment, a couple of hours outdoors with close friends or family might be just what the doctor ordered!
For more on seasonal fruits and veggies, head here. Looking for a new place to pick? Give us a call!
Share on Facebook