Five Tips To Make Cooking Easier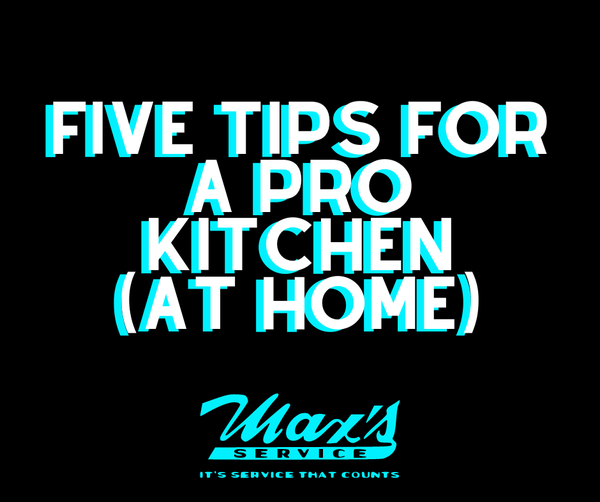 We all start the year motivated, don't we? We're committed to watching less Netflix, staying in touch with friends, and exercising more. Part of the annual move to get healthy often includes eating healthier, more nourishing foods, and preparing delicious meals at home for our families. To keep with your New Year's Resolutions, we've put together a few tips that will help you save time, cook more efficiently, and enjoy your time in the kitchen!
90% of Americans say they hate cooking at home. That's tragic because cooking is a very human and very ancient ritual that connects the world to our bodies and plays an important role in bringing people together. Some of our most important holidays and rites of passage often include time at the table and often include specific traditional meals. Food also connects us to nature when we prepare in-season fruits and vegetables, as well as carries on our traditions by preparing the dishes that celebrate our past and heritage.
The key to cooking is to make it easy on yourself. Once you create a kitchen and system that makes your time at the oven enjoyable, you'll find yourself looking forward to exercising your creativity!
We have five tips that we've all learned over the years that have contributed to making our cooking, and our kitchen, a positive experience. Hopefully, they'll make it easier for you and your family to stick to your goals this year and have a better relationship with food!
Get An Egg Slicer...because it does so much more than slice hard-boiled eggs. We use egg slices all the time to evenly and quickly slice up softer fruits and vegetables for a whole host of dishes. The right slicer can make easy and fast work of mushrooms, strawberries, avocado, and more. Plus, they're really easy to clean off and put away when you're done.
Poach Eggs in a Muffin Tin. Okay, this one is actually about eggs. When preparing a nice big breakfast for the family, timing is everything. Eggs cool off so quickly, and no one wants cold eggs. As you finish up your other dishes, like waffles or pancakes, break on eggs in each slot of a muffin tin and add just a tablespoon of water. Toss it in the oven at 350 degrees for 10-12 minutes, and boom, you've got all the eggs you need, all ready to serve at once!
Make A Loaf Of Toast All At Once. Even if you don't need to do a whole loaf, you can make as much toast as you need in one shot. Never wait for the toaster again, and it's so easy! Put two racks on adjacent shelves in the oven. With a baking sheet on the bottom rack, slide in as many slices of toast as you need straight up and slot them between the grates of the upper rack. Bake at 450 for about five minutes, or until it's just the right shade of golden brown.
The Waffle Bottle. Take a clean cycling water bottle or a condiment bottle and fill it up with your favorite waffle or pancake batter. Store it in the fridge and make yourself waffles or flapjacks in no time, and without having to mix and pour! It's fast, easy, and reduces clean-up time, too.
You're Bacon Me Crazy. Love baking bacon to reduce the amount of grease? Good! But that natural grease can make a mess in the oven. Next time you're cooking bacon, grab two baking pans or cookie sheets, with one slightly larger than the other. With the large pan on the bottom, place the bacon in between the two sheets and get baking. This will eliminate the fat splatter and give you pan-flat bacon!
Do you have any other great tips to share? Let us know!
Share on Facebook