Get Creative: Ethiopian Misr Wat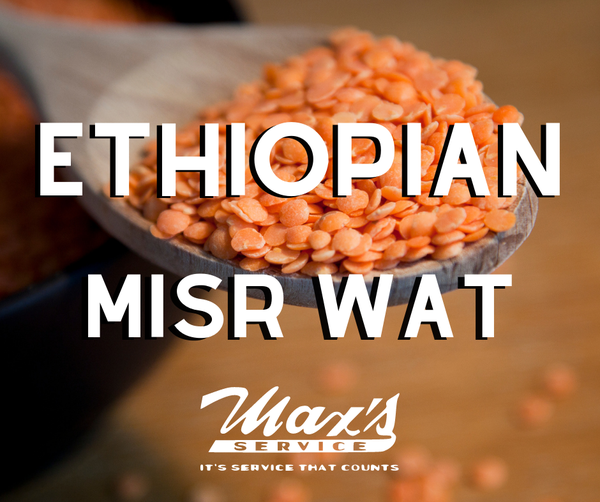 We're stepping into something spicy for our next culinary offering! Crank up the heat at your next meal with earthy, spicy Ethiopian Misr Wat, or red lentils!
Lentils are one of the most underrated offerings and we just don't cook with them enough. Especially this time of year, with short grey days and long cold nights, we need something hearty and, if we're honest, a little hot! That's the perfect reason to try making Misr Wat, a traditional Ethiopian dish that starts with red lentils.
Red lentils are earthy in flavor and also cook the quickest of the lentil varieties. The key to this dish is the right spices. In addition to ginger, you'll want to track down some traditional Ethiopian spices like berbere, which is a fixture in most Ethiopian dishes that you may find in restaurants. If that's hard to track down, make opt for some heat, with cayenne pepper, paprika, and black pepper, too.
Ethiopia has a long history and was connected through the centuries to its continental neighbors and Europeans through trade. In the first century CE, the Kingdom of Aksum united many local tribes to create the first large dynastic political power in the region. It expanded its territory to include more and more land and was even mentioned by the Persian king, Mani, as one of the four most powerful kingdoms in the world, on par with China, Rome, and Persia.
The country remains a strong agricultural society, which has allowed many of its culinary traditions to survive centuries of political turbulence. Many of the meals enjoyed today are crafted with the same ingredients as they were generations ago, including sides like misr wat. While it's often served with a protein, many also enjoy this lentil dish on flatbread, or by itself as a stew.

For the full recipe, head here.
Share on Facebook