The BEST Stuffing Recipes for Thanksgiving Day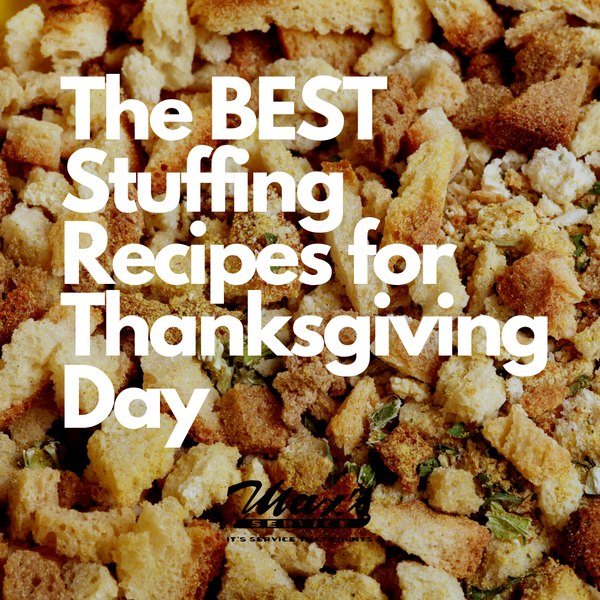 Stuffing is a staple at Thanksgiving dinners across the country. Its popularity, and the fact that it usually only gets made on Turkey day, meaning your guests will likely be very much looking forward to really digging into your version of stuffing to get their fix for the year.
Did I just up the pressure on you to get it right? Don't sweat it! We've done some in-depth research to find several stuffing recipes to give you plenty of options to up your stuffing game in 2021!
We picked these recipes based on a few criteria; prep time, difficulty, and online ratings and reviews. Take a moment to find the recipe that fits your schedule and skillset, then get ready to accept rave reviews on Turkey Day!
Sure, the 48 hours of leaving the bread cubes out is a bit of a hassle, but almost all stuffing recipes require this step to ensure the bread cubes are dry. This ensures the dish gets its moisture from the baking process. If it's too moist before baking, the bread will come out soggy and it's borderline inedible. So, don't skip this step.
What I really like about this recipe is the information regarding when to stuff the turkey. Do it right before it goes into the oven to ensure there isn't any bacteria build-up on the stuffing. Of course, you can always just bake this outside the turkey if you'd prefer.
With a total prep and cook time of under an hour, this is a super speedy way to create a delicious stuffing dish!
You just know there's going to be someone who doesn't eat gluten at your Thanksgiving dinner. In my family, almost half of the attendees don't eat gluten. What to do? Make two versions of stuffing?
Nope. This five-star gluten-free stuffing recipe is so good that your gluten-loving friends and families won't even know it's GF-friendly. You can easily make this recipe dairy-free and vegan, with your guests being none-the-wiser.
The other appeal of this recipe, aside from its one-size-fits-all-diets flexibility? Just ten minutes of bake time! It's super quick and easy, so you can spend more time with family and less time prepping and cooking.
This stuffing recipe features celery prominently in its recipe and photos. Since celery is green, you can tell yourself this is pretty much a salad and have a second helping. Or third.
This recipe is simple, quick, and the instructions from Jeanine and Jack are crystal clear. The bake time is longer than other recipes, but based on the five-star reviews, the end result is certainly worth the wait!
There are also plenty of links to additional Thanksgiving side dish recipes at the bottom of the blog post to help you with any and all additional recipes you might need for the big day - so hopeful!
Whatever recipe you choose for your stuffing this year, don't forget to add the most important ingredient of all - love.
And butter. Butter is pretty great, too. Happy Thanksgiving, everyone!
Share on Facebook