The Five Most Popular Sandwiches in America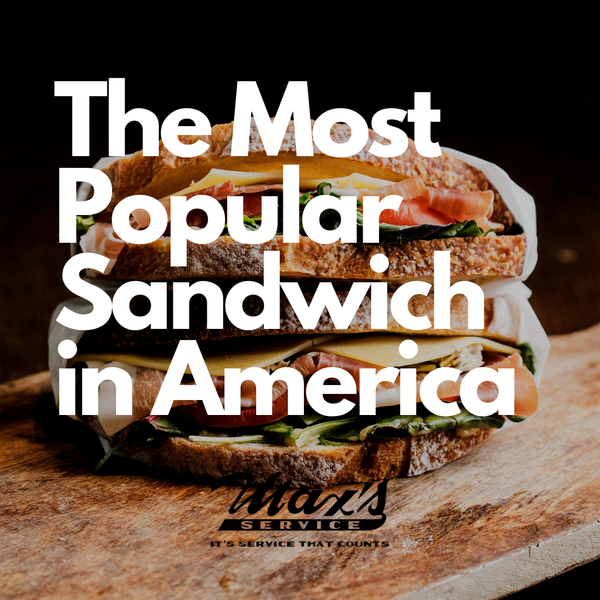 Few would argue against the positive qualities of the sandwiches. Highly mobile, easy to make, and ease of making it exactly how you like it are just some of the aspects of sandwiches that make them staples in the diets of tens of millions of people across the country.
But which sandwich is the most popular? A poll in 2019 sought to answer this contentious question once and for all. The winner may surprise you, but some other types of bread-wrapped creations that I love are found well down the list. Let's take a look!
#5 Ham Sandwich
Not a surprise to see the classic ham sandwich make it into the top five. It's simple, always delicious, and goes well with mayo or mustard. Loaded with lettuce and tomatoes, it's pretty much a salad and, thus, very healthy. Or so I tell my wife, anyway.
#4 Roast Beef Sandwich
In all honesty, this one surprised me. I've always been under the impression that roast beef is not super popular, but the poll results certainly suggest otherwise. If you have a tip for the best kind of roast beef or how to make the ideal roast beef sandwich, let us know in the comments. I'd love to give this one another shot!
#3 Turkey Sandwich
I had guessed turkey would be the most popular type of sandwich, but third isn't too bad of a placing. 75% of poll respondents approved of the sandwich, making it an overwhelmingly popular choice.
#2 Grilled Chicken Sandwich
Yep. Delicious. Although delicious with just about any array of toppings, mozzarella, tomatoes, and mayo pair to make a just about perfect sandwich, if you ask me.
#1 Grilled Cheese
With a frankly incredibly high approval rating of 79%, the humble grilled cheese is the most popular sandwich in America. It's not hard to see why. It's easy to make, requires very few ingredients, and it's almost impossible to beat the taste. Cheese, bread, butter; how can you beat that?
Some Surprises in the Results
I was shocked to see a personal favorite, the peanut butter and jelly sandwich, all the way back at #9 in the poll. Pulled pork fared even worse at #10, which was almost as surprising. But to me, the most surprising was not to have the BLT in the top three. Somehow, it failed to make the top five, sitting at the sixth most popular.
Thanks for reading! Let us know what you think of this sandwich list in the comments.
Share on Facebook