Three Incredible Chocolate Birthday Cake Recipes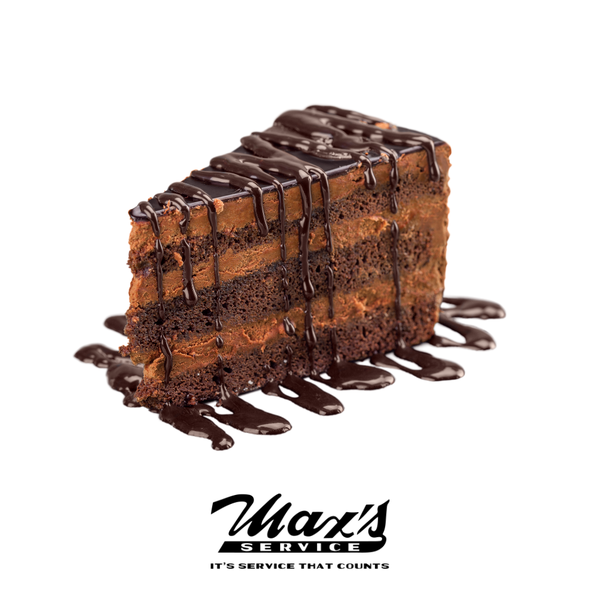 The search is over, friends. We've done the requisite sleuthing to find the most delectable chocolate birthday cake recipes on the World Wide Web. Inspired by the author's day of birth, as well as his insatiable desire for anything chocolate, we've assessed and acquired three chocolate birthday cake recipes that you can make to deliver a memorable day for your chocolate-enthused loved one.
The Stay At Home Chef's "The Most Amazing Chocolate Cake" Recipe
I chose this recipe because the pictures of the end result online are incredible. But there's more to the selection than just the pretty pictures. I really love how the author provides detailed instructions to make the recipe dairy-free, egg-free, and even how to make it a two-layer cake instead of the positively monstrous-looking delight depicted in the pictures on the site.
If you make a cake for someone's birthday, make sure it's this one. The full recipe is here.
Pretty. Simple. Sweet.'s "Funfetti Chocolate Cake" Recipe
Do you remember those chocolate brownies treats with sprinkles on top you devoured when you were a kid? I sure do. You know would be cool? Those things, but in a cake form.
Shiran from Pretty. Simple. Sweet. Is way ahead of you. She's created a nostalgia-infused chocolate cake to die for. And then she added sprinkles! The frosting is a chocolate ganache that, to me, is the perfect off-speed pitch for a cake; slightly unexpected, but still divine.
Check out the recipe for yourself.
Sally's Baking Addiction's "Triple Chocolate Cake" Recipe
One is good. Two is better. Three is ideal. This is the thinking of this chocolate cake recipe. The triumvirate of chocolate comes in the forms of chocolate cake, chocolate buttercream frosting, and chocolate chips to top off this rich, delectable treat!
This is an entirely homemade recipe, so if you're short on time, this might not be the one to choose. But if you have a few hours to spare, you won't regret putting in the extra effort for the incredible reward. Get cracking on this recipe here.
So, did we miss any chocolate cake recipes? If we did, be sure to let us know about it in the comments. Thanks for reading and enjoy your time in the kitchen!
Share on Facebook