The Ultimate Playlists for Your Next Grilling Party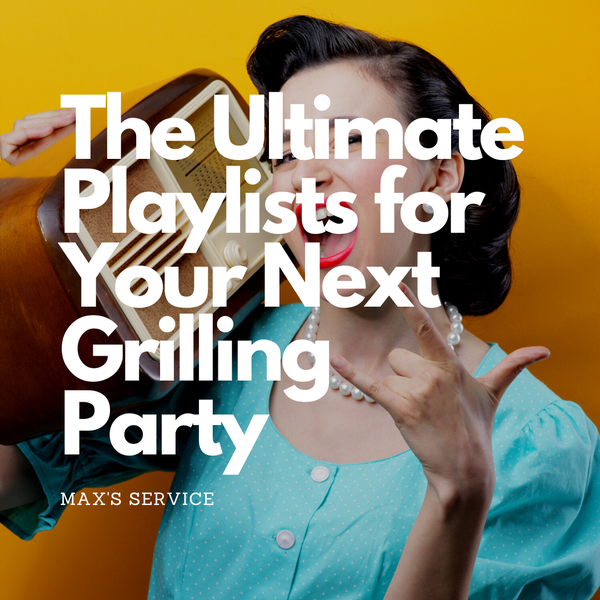 No matter the occasion, two things are required for a good time; good food and good tunes. Obviously, we're quite biased toward grilling out and enjoying flame-tickled burgers, brats, vegetables, and kababs. We'd also like to think we have some pretty great taste in music to match.
Here are some perfect playlists for all of your grilling scenarios. Your guests will think you're a musical sommelier once you get the party bopping with these gems.
Grilling and Tailgating Playlist:
90s Jock Jams
There's only one playlist for grilling at your local high school or college football tailgate. From a decade that gave us the Internet, Friends, and Beanie Babies. 90s Jock Jams is a playlist guaranteed to get your pals bouncing no matter the game's kick-off time.
Bonus: Here's a great recipe for burger seasoning to ensure your food matches the spiciness of your tunes!
Backyard Grilling with Friends and Family Playlist:
Yacht Rock
Making a positive impression on your in-laws is an important part of a happy marriage. Nothing will spread the good vibes like a delicious steak paired with the whimsical stylings of Fleetwood Mack, Steely Dan, and The Doobie Brothers. Yacht Rock is the perennial crowd-pleaser and will deliver every single time you fire up your Weber for a backyard shindig.
Need a grill to match your excellent taste in music? Check out the GENESIS E-325.
The name says it all, doesn't it? Once you and your coworkers punch out, it's time to chill out with some cold drinks while being the maestro of a hot grill. From Millennial to Boomer, everyone can agree that the '90s is a thoroughly underrated decade for alternative hits. Third Eye Blind, Oasis, Radiohead; all that's missing is some seared steaks and good company.
How'd we do? Any other playlists you'd add for our get-out-and-grill community? Let us know and happy grilling!
Share on Facebook