Three Easy Kid-Friendly Lunch Ideas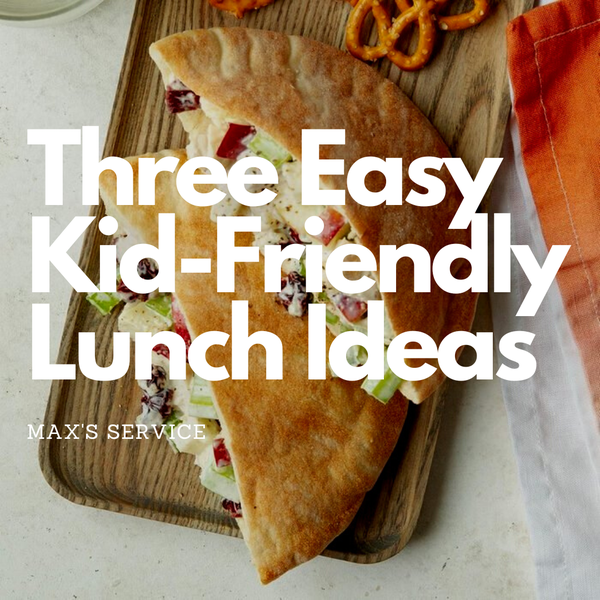 No matter how much we wish it were so, summer won't last forever. As August marches on, parents face the reality that the kids will be headed back to school before we know it. For many parents, that means it's time to start thinking about what fun and nutritious lunches to send their children with.
Packing a lunch for your kids doesn't have to be a pain. We've put together a few simple lunch ideas that anyone can quickly put together before the school bell rings.
The problem with sending your kids to school with a turkey sandwich? The bread easily gets soggy, which is pretty unappetizing. Rolling up some cheddar cheese into turkey rolls solves the soggy bread problem and is just as delicious as a full-blown sandwich.
Add a cup of fresh berries, yogurt, and trail mix for a well-rounded and positively delicious lunch for kids of any age.
If you'd like to send your kids to school with something hardy to keep them energized all day long, these Cheesy Meatball Bombs are absolutely incredible. Biscuits stuffed with mozzarella, marinara sauce, and of course, meatballs, will taste like a meatball sub without all the mess.
This recipe takes just 90 minutes to make and creates 16 meatball bombs. That means there should plenty of those delicious treats to go around, including in your own lunch box.
I'm usually not a pita guy, but I came across this recipe from Taste of Home, and it immediately caught my attention. Why? With a relatively short prep and cook time, plus being served cold, it seems like the ideal lunch for an early fall lunch. Chicken, apples, pineapple, cranberries; it's like a fruit salad that's super portable - perfect for any lunch box!
We sure have come a long way from sending kids to school with a Lunchable, haven't we? These lunches would be nutritious and delicious for kids of any age. Now, let's enjoy the last bit of summer before the school buses start showing up at the end of the driveway!
Share on Facebook