Three Kitchen Appliance Trends for 2022 and 2023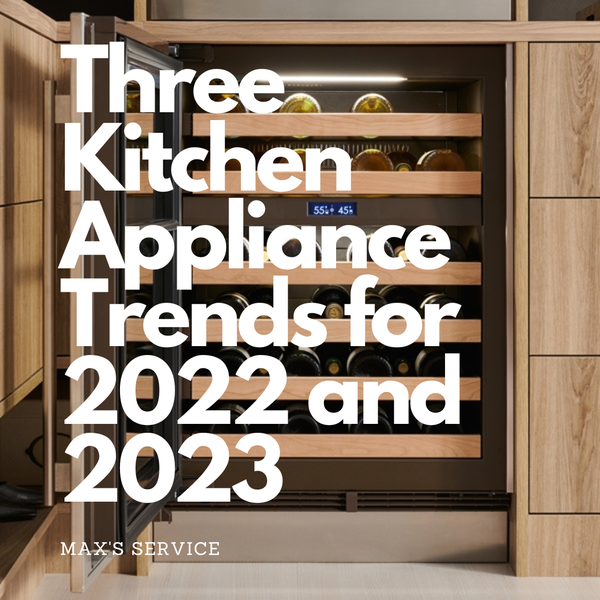 We spend more time in the kitchen than we realize; from preparing meals to eating together, the kitchen is a crucial space in any home. So what are consumers doing to upgrade this valuable space? We want to share three innovative ideas that consumers are implementing to make their kitchens more efficient, functional, and fun.
Steam Ovens are All the Rage
Healthy eaters are taking advantage of steam ovens to make cooking healthy dishes at home easier than ever before. One of the advantages of installing a steam oven instead of a conventional oven are much faster cook times. Additionally, cooking with steam retains many of the nutrients in the veggies to ensure meals are as healthy as possible.
Wine Cooler and Beverage Fridges
There are few kitchen flexes like a wine cooler built into a kitchen island. With many kitchen remodels, consumers are adding in a dash of luxury to highlight their wine collections. With the supply chain issues still plaguing the appliance industry, many folks are figuring that if your remodel is going to take a bit, they might as well go all-in and get the wine cooler of their dreams!
Induction Cooktops
Want a cleaner look, more counter space, and more storage options in your kitchen? An induction cooktop is a popular solution. These are an excellent option for people looking for top-quality cooking performance as well, thanks to much faster heat increase and decrease times.
Be sure to follow us on Facebook, Instagram, and Pinterest for more product features, recipes, and much more!
Share on Facebook